01 Mar 2020
Healthcare Regulation UK confirmed as a leading provider of specialist regulatory services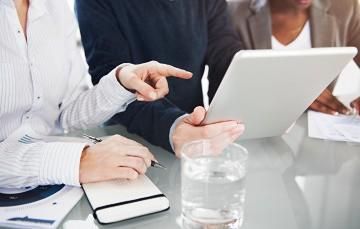 Healthcare Regulation UK is a niche consultancy founded by fellow directors Julie King and Steve Carney. With twenty successive positive inspection outcomes achieved for clients since establishment, the consultancy can proudly point to an unparalleled track record that has confirmed Healthcare Regulation UK as one the leading providers of specialist regulatory services. The consultancy supports and enables a diverse range of NHS, GP, independent healthcare and social care providers achieve regulatory compliance and measurable improvement in their care quality.
The business offer is unique, and unlike many mainstream management consultancies claiming to offer similar services, Healthcare Regulation UK's approach is grounded in an intimate understanding of both the theory and practical application of regulation as a professional discipline. Julie is a non-practising barrister, registered nurse, former regulator and an acknowledged subject matter expert in her chosen field. Steve is a former ombudsman and regulator, and currently lectures in administrative law at Liverpool John Moores University. Together with their team of highly skilled and experienced associates, they have positioned Healthcare Regulation UK as the 'go to' consultancy for clients seeking regulatory sustainability rather than quick-fix solutions and off the shelf software packages. The consultancy upskills providers and equips them to move beyond pure legal compliance. Healthcare Regulation UK passionately believes that navigating your upcoming inspection is simply the first step in regulatory compliance, not the end destination.
The consultancy has provided extensive guidance and support to large acute NHS trusts, federated GP practices, specialist independent healthcare services and corporate social care clients. Healthcare Regulation UK are experts in regulation, a professional discipline that is a transferrable skill that can be applied across the broad range of health and care provision. Internally developed quality systems do not provide the same level of assurance as a robust independent evaluation that maps your likely performance against the statutory regulations and underpinning legislative framework.
Healthcare Regulation UK are looking forward to meeting clients old and new at the upcoming 2020 Expo and to further increase awareness of their unique business offer. Visit them at Stand D980.